Visiting the Alhambra with an expert guide is a unique experience as it allows you to discover details about its history and architecture that you would miss on a visit on your own.
The guided tours below are organised by quality tour companies and are led by official guides of Granada and the Alhambra.
Due to the great demand of tickets and to the restriction of the number of visitors per day, we recommend you to book at least one month in advance.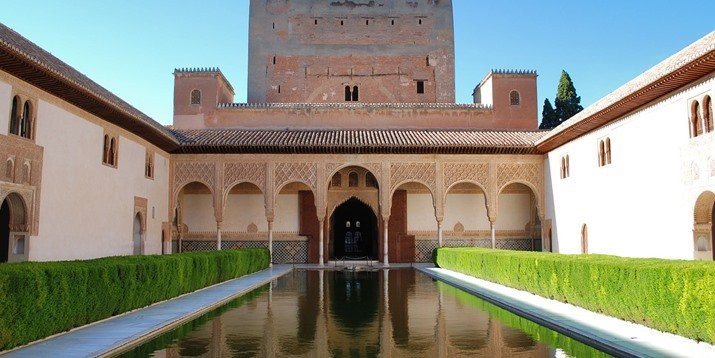 Group guided tours

Complete Alhambra: Nasrid Palaces, Alcazaba, Generalife and Gardens
3539 reviews
These tours include tickets to visit the Alhambra, joining a group, with an official guide.
Groups can be up to 30 people. There are also options with smaller groups.
Optionally, some services include transportat from and to your hotel in Granada city center.